If you haven't heard Carly Rae Jepsen's catchy song Call Me Maybe, where have you been? This song has been played and parodied all over the place. Please stop listening to sad.fm and hanging out on boring websites, and check out the original track here.
For the rest of you, here's a compilation of the best videos, rage comics and meme pieces floating across the interwebs. Please add your favourites in the comments!
How much fun are Jimmy Fallon and The Roots having with Carly on this cover?

You know it's blown up when ObamaDubs gets amongst.

The powercut version: With all your favourite internet stars like Keenan Cahill and Sam Tsui, pop stars Katy Perry, Jesse J and Justin Bieber, and actor James Franco:

And some statics to enjoy: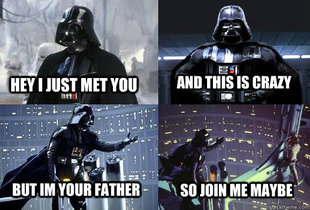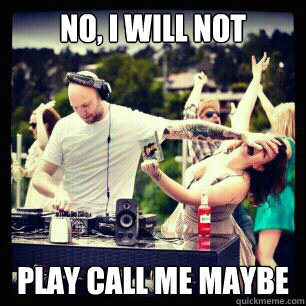 Thanks to Dave, Emma, and Bridget for their suggestions!
The best of the 'Call Me Maybe' meme