Today I got my Facebook account upgraded to include the new Open Graph Search – a function that allows you to use information which you and your friends have uploaded to Facebook, as well as info supplied by Bing, to find what you're looking for.
This is what the start screen looks like: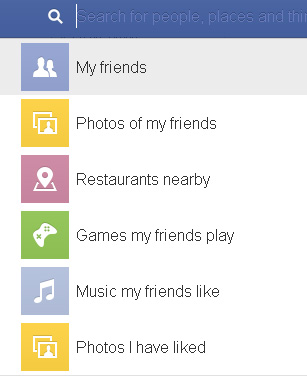 The search starts refining as soon as you start typing.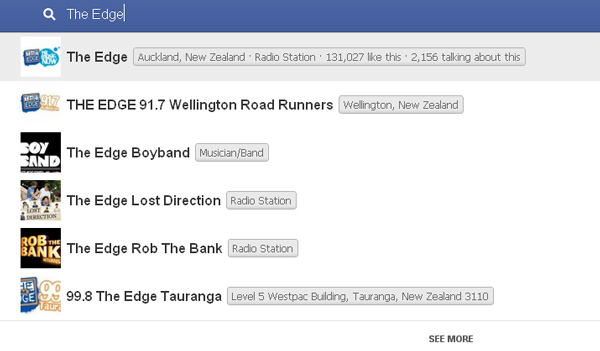 And when you're already on a page, it defaults to this view, basically allowing you to search the page, and dig a little deeper.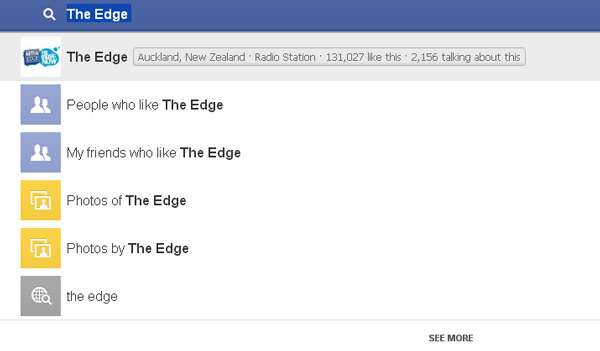 You can also put qualifiers directly into search – I asked Facebook to tell me TV shows my friends like, and this is the results display.

Clicking on that "other TV shows" link starts you down the rabbit warren.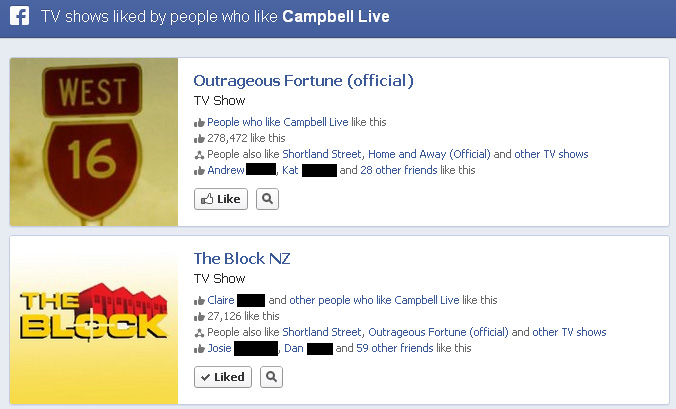 Open Graph Search also groups activities such as location checkins, as demonstrated below.
This shows me where my friend Jesse has been lately. I can filter it down from here.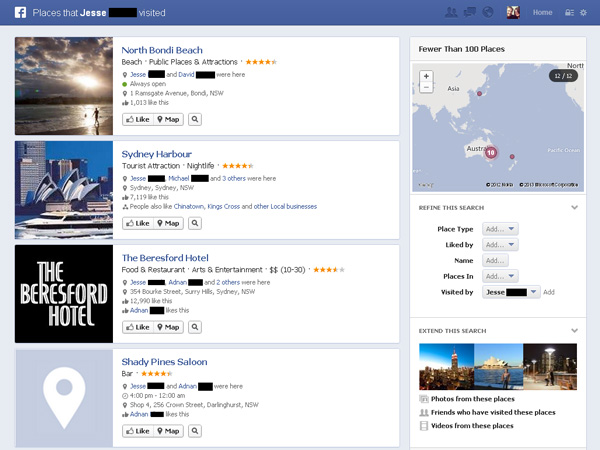 You can search groups of friends, too. Below is an example Facebook provided during its guided tour – here are some of my friends who went to the same university as me. I can then drill these down with filters.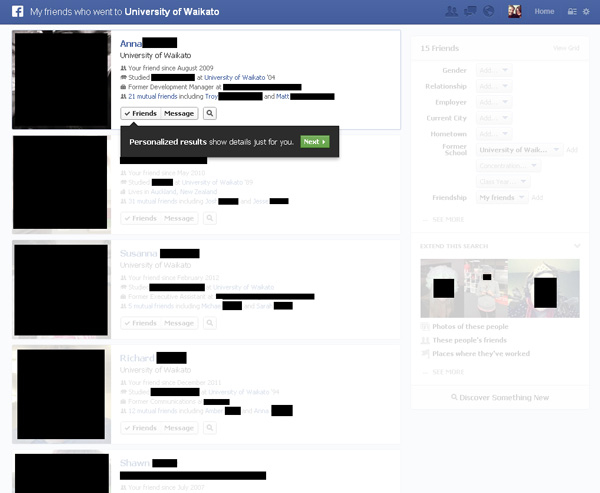 Another nice function is the display of photos you've liked. Previously these would disappear into the ether, but Facebook now displays them for you. Not sure why I liked that Justin Timberlake photo. Don't judge me.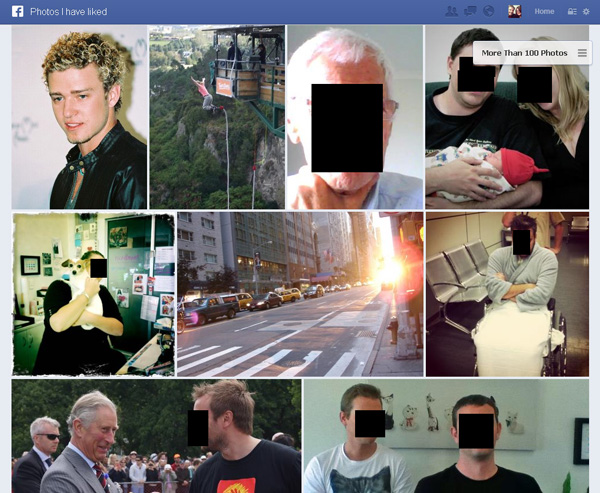 Much ado has been made of the potential dating aspect to the new search. I started by looking for single friends of friends. Here are the options Facebook gave me:

And those can be drilled down to:
So if you wanted to see friends of friends, who worked where you do, in the same city, and single… you can.
In a nutshell, if you want to keep using search in the simple way you always have, you can. And if you want to get into some serious stalking, you can. I don't doubt it'll be confusing for some people, and we're yet to work out any of the algorithm (How much do likes, or does Bing come into it, I wonder), but I think this could be very, very interesting.
It's easy to use, and fast, too. I did notice, however, that a few pages that previously appeared first for me were appearing last, or not at all.
I think a lot of people will be shocked by the sheer volume of information Facebook has on it – but remember, it's all stuff you've given it. I'm yet to work out whether Facebook uses implicit data to draw conclusions about things like hometown and marital status, but either way…  Where to adjust your privacy settings.