I have a message for marketers, social media managers, advertising whiz-kids and anyone else who thinks social media needs to be flashy: Quiet in the cheap seats. There's a rant coming, and it's got your name on it.
I see a trend hitting New Zealand Facebook pages (although it's not limited to that medium alone): Big, fancypants apps and huge ad spends that your target audience doesn't actually care about. Multiple posts pushing to said app or competition or marketing ploy. LIKE or SHARE this post to spam all your friends in the hope that maybe, just maybe you'll win something.
You know what research shows your audience does care about? Special offers and rewards. Insider intel. Having fun with your brand. Staying on-topic. Not being spammed. So why are you trying to convert people with songs-and-dances that are so off-brand that you know you're not getting genuine fans?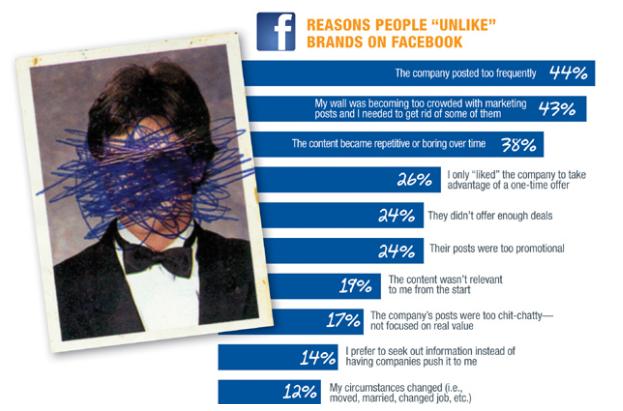 But the long term goals are being ignored, and probably because someone's KPIs are measured by how many 'likes' a page gets during the campaign.
WON'T SOMEBODY THINK OF THE CHILDREN*???
*by children, I mean customers. You know, those people who actually fork over their money to use the brands services?
Please, for the love of all that is holy, stop the gimmicks. People will unlike/hide your page as soon as they see they aren't getting any real value, or because they only liked to win something, and then it's so much harder to get them back again.
If you want a strong, long-term social strategy, don't wage it all in a hook. But if you only want good-looking but virtually meaningless stats to sit on a spreadsheet that no one truly understands, go for gold.