Okay so TOTM is a bit late this month AND it doesn't have a guest author. Long story short, I was going to try something special this month and I couldn't pull it off. So, you get me. Wait, hang on. Let's do this properly.
Compiled by Cate Owen
Hehehe, byline.
Okay, into it!
Better living, everybody!
@jordyn_amelia Tip of the day – if you don't want strange people outside your house, don't have a feijoa tree.
@_snozzberry_ Why wardrobe? Why not peacedrobe?
@geekboy73 Just requested a meeting with my boss. Set it up accidentally for 153 days duration. He turned it down. #disappointed #wheresthecommitment
Easter Happens
@twit_ash I think at least hardware stores should be able to open today. Hammers, nails, and wood are Easter necessities.
@wandaharland It's our time to shine folks, the Easter eggs are on sale. I repeat: the Easter eggs are on sale.
A Prince visited
@L_To 20 "news stories" on what Baby George may possibly be doing today. Shitting, eating, sleeping. There I called it so bog off stupid news.
@liamdann A lot of people mistaking NZs Royals obsession for a backward colonial thing when in fact it reflects a very modern US style celeb fixation.
@NateNauer Please people focus on what's important, like WRESTLEMANIA!
– more Royal tweets in a TOTM Special Edition (opens in new window)
Tech Tweets
@MoataTamaira Just unplugged and replugged our wifi router with my feet while holding the baby. #modernmotherhood
@Jacs76 Argh. Stuck in the bunnings playground with only one red bar on the iPhone.
@giselledraws I have a folder on my computer just for photos of birds looking beak-first at the camera. This is my happy place.
@BeccaBarnesCats My flatmate Snapchatted me a picture of my other flatmate Snapcatting me a picture of my cat.
@TophHooperton I think Buzzfeed's investigative journalism might be taken more seriously if the rest of their site wasn't just GIFs of Beyonce's ass.
Stay Classy, New Zealand
@Tenani Neighbour just caught me dancing along the couch while I vacuumed. We made awkward eye contact. She laughed. I'm moving out.
@DrJared Man flu is worse than cancer. I feel I have the authority to speak to such issues.
@gemmagracewood Listened to some Americans last night talking Conscious Uncoupling. Told them NZ relationships usually start with Unconscious Coupling.
@Vegrandis One of the most beautiful things I've ever seen in my life was a 'Lifetime Supply of KFC' swipe card.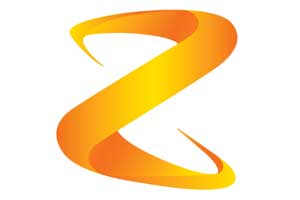 Thanks to our friends at Z Energy, and lack of guest ed, I have TWO lots of $40 vouchers for my favourite tweets!
Congrats to geekboy73 – I hope this goes some of the way to covering up the pain of your boss rejecting you, and one for L_To, because you really did call it.
Send me your mailing addresses! x