Compiled by Amy (@not_friends)
I tried to come up with some October-relevant themes, but I'm really just here for tweets about food, animals and kids.
Tweets about food
@Naly_D: Why is surf and turf even a thing like just make your mind up
@suchlucia: FYI my wedding body regime consists of Thai takeaways, pineapple lumps, and alcohol
@seemsforever: concept: 'where's whippy', an app that tracks all the mr whippy vans in auckland at any given time. make it happen, nerds
@magoogahbuh: Ugh, I just did a thumbs up to the self-checkout machine at countdown.
@Megapope: "That looks healthy!" *brittle smile* *Me, takes another bite of sausage covered in grated cheese and happily nods with mouth full*
@hellomisspotter: What they really need to teach in school is life skills. Like how to stop eating the M&Ms half way through the packet.
Tweets about animals
@BanksyBeeBoo: I am 100% sure that chickens know something I don't and that is why they always sound so alarmed.
@HungryandFrozen: I just dropped PESTO on a CORGI
@jason_aldous: Does my Twitter picture look smug? I am holding a beautiful cat remember.
@BakeKater: "I'm smarter than you. I've got a job." @ruthpops to our cat just now
Tweets about kids
@willowthebean: "I'll roll the ball, you roll it back, and if it goes in the mud I'll get it. Let's call the game Roll Back If In Mud Get."
@KatieLou219: Nothing like driving past 2 cows in a paddock doing the deed with an 8 & an 11 year old in the car. "Kate. What are they doing?"
@pinkdeedle: Sometimes I stare at my new baby and I think "I am super glad I took antibiotics while on the pill"
@BoganetteNZ: "Where's your shoe?" Eddie: "window" "You threw it out the car window?" Eddie – *nods sadly* "WHY??" Eddie:"window" "That's not a reason!!"
@BexieLady: "We're into farting, but not smelling farts." -My 5 year old child.
Tweets about the chocolate milk
@niceties: I had a sad thought about how likely it is that some person proudly brought home regular Lewis Road milk.
@molliotti: When New World inevitably releases a Little Shop Lewis Road Creamery Chocolate Milk I think New Zealand might implode.
@tipfriday: I think it's easier to get Ebola than this whitakers chocolate milk #IJustWantATaste
@HatePash1: Was all "these dicks going nuts over chocolate milk" and then remembered how many blocks of 100s & 1000s chocolate I bought so I'll shut it.
@niceties: If the chocolate milk wasn't perishable I'd buy some and put it in the food bank bin and feel simultaneously good and evil.
Tweets about Halloween
@TroyRF: We didn't prepare any candy this year so, uh, sorry about the hastily-scribbled notes at the door saying "have you considered Paleo?"
@sneakybaker: My Halloween costume is The Lady Who Told Your Kids Off Last Time They Were Rude At Her Front Door
@TophHooperton: Shaming teenage trick or treaters by treating them like 5 year olds. 'What a cute costume! You're so adorable!' Etc. One just refused candy.
Tweets about the power cut
@seemsforever: power returned just in time to catch a sloth doco on tv1+1, this wknd is the gift that keeps on giving
@picture_window: 'sparkling pomegranate noir' a warehouse candle option for my romantic night alone sans electricity
@DawgBelly: When I lost power last weekend nobody made sarcastic jokes at my expense. I guess I must be more lovable than Epsom.
@ebryantnz: For once, Hamilton leads Auckland on the modernism front. We have electricity! #fancy
Tweets about other October-y themes
@davejac: Perhaps the younger generations should decide to withhold supplying iPhone troubleshooting to boomers until they do something about housing.
@VinLew: If you take $40,000 cash, put it in a blender with water, and give it to a low income family, they can use it to buy a house #homeopathy
@mlle_elle: to be honest if you're going to take anyone's last name it might as well be George Clooney's
@AliIkram: Given twitter's left wing bias and taking into account the election result, I strongly suspect everyone on here of being Cunliffe's wife.
Other tweets I liked
@ohsarahrose: Fun prank I just thought of: secretly add an exclamation point to the email signature of a colleague. Never mention it.
@_PocketWitch: Went to garden centre to buy leafy house plants, got overwhelmed and panic-bought a cactus that looks like Mickey Mouse
@izzyelle: Life is full of choices. Do I clean up, or do I lie in bed eating banana bread with my electric blanket on listening to Taylor Swift songs?
@HatePash1: Started an apple avalanche at New World Metro. After the the egg incident last week I'm 1 dropped bottle of sav away from a trespass notice.
@mlle_elle: I'm sitting on this bench on Vulcan Lane and I'm not leaving 'til I bloody get snapped for a bloody street style blog
@picture_window: my left eyebrow is definitely my favourite.
@caitypai: New relationship milestone: looking bored in JB HI-FI while Greg looks at games he doesn't own a console for.
@sez_sez: Tea will always be my one true love but seriously it's high maintenance. Get up, boil the jug, get up, put tea on, get up, pour tea.
Tweet of the month winner:
@BoganetteNZ: "Where's your shoe?" Eddie: "window" "You threw it out the car window?" Eddie – *nods sadly* "WHY??" Eddie:"window" "That's not a reason!!"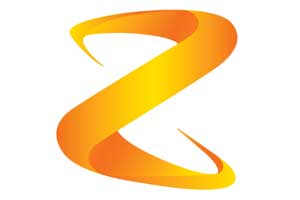 Congrats Boganette! And thanks not_friends for compiling the mega-edition this month! You both score vouchers from Z Energy… AND YOU GET SOME BLOKHEDZ (I had some of these at work but someone gave me puppy dog eyes until I relented and gave him my set. They're a Thing.) – Cate