August: There were Olympic games, we discovered depresso, and New Zealand did not stay classy. Read on!
Life, eh?
@katjnz Inflation is clearly hitting the begging game. Just got asked if I had a spare $10.
@FrancesCook The Ministry of Justice has such peppy hold music. Almost makes the last half an hour less annoying.
@_HannahTweets_ I have some concerns about the amount of sequins I found in our living room this morning. Considering I live with boys.
@ajaystwtr Just watched the Call Me Maybe video for the first time. Did not expect that twist in the end. Gripping. Intense. A+++
@scuba_nurse I need to stop checking men out at a gay rights event… I'm an idiot
@kennewell Roasting a chicken. Because my life is a white-knuckle adventure ride of sin and degradation.
@MeghanMutrie New word: depresso. When you haven't had your coffee yet.
Stay Classy!
@Meegandale83 Is it wrong to dislike Hayley Holt because she pashed Richie and all I got was a restraining order?
@_victoriajayne_ Oh Upper Hutt. The parade of leggings as pants, a bad dye job, illegitimate children with made up names and rolly cigarettes.
@TophHooperton FYI, when you say #ttrttpt, it just sounds like you ended your tweet by emitting a pretty sizeable and lengthy fart.
@MoataTamaira I might *read* "sent from my iPhone" but I'm *thinking* "sent from the toilet".
@pinkdeedle If u accidentally hit your kid with a drawer just laugh and clap and pretend it's a game. She may even get u to do it again.
@Naly_D Flatmate and I just taught the others how to make raisin whistles. You can tell the Decile 1 kids even as adults.
@vegrandis As a woman I was lead to believe that you could make strong men weep and take down cities with your vagina. >:[ I can't even get free fries
@Kiwi_Chatter Had another back at high school dream. This time there were girls at Auckland Grammar which was great except I was my age now, not so good.
@JaneYee Superman may be able to leap tall buildings in a single bound, but I can catch baby vomit with my bare hands.
@ginblossom Just realised that talking 'hands-free' in the wine section of the supermarket, makes me look like I've hit rock bottom.
Ponderings
@chizchizchiz if you are a vegetarian for ethical reasons and have a cat or dog, do you still feed them meat products?!
@chavahkinloch Does your rubbish truck driver guy sit outside your driveway for 5 minutes and watch you unload your groceries? No? Just mine?
@DomHarvey Why is it that when a girl sleeps with a bunch of guys, she's a slut? But when a guy does it, all of a sudden he's gay?
The Olympics
@AngeBloomfield Yay for Olympic Gold!! The new beef and lamb ambassador's have been found!!
@Chris_Brain I watched NZ win 2 gold medals on my phone in a paddock & then ate potato chips that tasted like prawns. HG Wells was right about the future
[email protected] Um um cos this is the summer Olympics "@AjARock: Could somebody please tell me why ice hockey is not an Olympic sport?!"
@josiecampbell No amount of training can prepare you for the Olympics. I stare at a screen at work, and even at home, but this is truly exhausting.
@TophHooperton THROW THE BALLS YOU BEAUTIFUL MASSIVE LADIES
@snappy_nz New Zealand now top the medals per exploding barbecues at fan bases table.
@TroyRF "The medal will be presented by His Royal Highness…" [girls shriek] "…Prince Faisal of Jordan." [girls groan]
[email protected] Black Caps get more coverage than a paralympics bronze for NZ in the news because the Black Caps are clearly way more disabled.
Politics
@GarethMP Just called Russian Embassy to say I'd be over today to hand over a Pussy Riot protest letter. In heavy Russian: 'You want visa?' LOL
@BexieLady Are we going to find out in a month or so that Colin Craig is Sacha Baron Cohen's latest character?
@richardboock wish maggie barry would follow her own advice: only comment on euthanasia once she's tried it…
@kiaoraclint Parliament, and Parliament TV has all the makings of a hunger games. Lock the doors. Get Banks.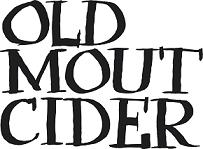 The name I pulled out of the hat (read: jabbed my finger at the screen until it landed on a name) this month was @ajaystwtr – so you get that delicious Old Mout prize pack! Be sure to follow @OldMoutCider so they can sort you out 🙂