Welcome to the last edition of Tweets of the Month for 2011. December was full of Christmas, so there's a special section dedicated to the wonderment of the season. Also Albany Mall – what a magical place, filled with so much happiness.
Wisdom
robtreacher Smile and say hello to a stranger today. Chances are they'll say hi back and not attack you.
al_nz GPS is smarter than I expected gave it credit for. It tried to get me me drive around Tokoroa. I stupidly ignored it
NanaJ9 0800 DOC HOT is not the phone number for sexy Doctors. It's the animal rescue hotline for Department of Conservation. #rippedoff
Reporters gone wild
NZCharlieGates I just found a Roses chocolate on the floor of the office. Score.
JaneLuscombe Top story of the day goes to @ReporterRachel Won't give too much away, two words: crocodile and lawnmower.
Stay classy, Twitter
pinkdeedle Thought I felt a baby kick in my tummy but it was just a fart. Which is good.
NZGeekGirl I think I just gave myself I hickey on the arm with the vaccum cleaner.
lmfbs Cleaned kitty litter, threw up in clean kitty litter tray. Thats the second time this week. Fuck.
SoniaLee Just looked in the mirror – I have a half melted Hershey kiss & a pea in my cleavage!
melhomer Ballet beautiful last nite,although unfortunate pouch incident made lead man look like he had a bulgy vagina. That was a little distracting.
Whanau, Interrupted
Nightwyrm Early episodes of Thomas The Tank Engine is teaching my kids that it's okay to wall up someone naughty in a tunnel and leave them there.
hannahhannahhan "It'll be a gang bang!" said Mum as she instructed all of us to pull our Christmas crackers at the same time.
samanthamcqueen Did my brother really just text me "are you home" from his room because he was too lazy to walk up the stairs? Answer: yes.
Vegrandis You know you really like a guy when you go pash your twin brother to make the guy jealous. That's dedication and passion #StarWars
bex2010 Mum reckons shes gunna brush past benji marshall then let people lick her arm, for a fee. Something wrong with that woman.
Christmas-related emergencies
cescadotkay Every year I run out of sellotape. This year I thankfully had a supply of duct tape so we didn't have to use bandaids like in 2006.
Tikorangi Was my first ever #SecretSanta experience. Clearly more blessed to give than receive.
richirvine If you have difficulty parking a motor vehicle properly, come to Countdown Mairangi Bay, all your relations are here
amiewee Probably going to spend Christmas drinking gin and spooning a blow up doll.
crumblecromwell Two questions Twitter. What time does KFC open? And what time does the liquor store open?
Albany Mall has it's own section
rgoodchild I need a tshirt that reads "I survived albany mall"
TroyRF Albany Mall. Today. Bring shotgun? Y/N
becs355 Hell has some upsides. Albany Mall, not so much.
richirvine At Albany Mall. Wish I was drunk.
And Supre. Let's not forget Supre.
BitchAboutDevo Fire Alarm went off at work & people were all "can I try this on/ buy this first?" IF THERE WERE A REAL FIRE YOU WOULD HAVE DIED. IN SUPRE.
Rick Rolled
brettroberts Rickrolling turns evil… I just clicked on a Reddit link titled "Rick Astley – Never Gonna Give You Up" and was taken to a Nickleback video
Let's end on a nice note
Countesscupcake I told a random lady last night she looked amazing, she looked like she was going to cry with happiness. People need to be nicer humans.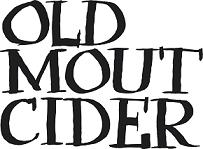 Because of her random act of kindness, I'm going to declare Countesscupcake our Tweeter of the Month! Congrats, and make sure you're following @OldMoutCider so they can send you a case of deliciousness 🙂