Compiled by Vicky Rawhiti-Forbes
As it should be during summer holidays, we spent a great deal of the past month drinking. Then we went back to work and watched cat videos.  One generous tweep shared extracts from her teenage diary, and we may never look at Oprah the same way again. Here are January's tweets of the month.
Bottoms up
@BenQuigan I'm too drunk, too many waiheke
@nikkitheknitter I'm at the stage where it feels appropriate to finish other's abandoned glasses of wine at the table. #weddingettiquite #quitedrunk
@AshleyCnz Shingle Peak says its new 500ml bottle is "perfect for two". I think it's misspelled one
@DanniiGardiner So I just woke up handcuffed to myself. What happened last night #hensnight
@annemjw Signs the person you are hanging with may have had A Night? Powerade-blue tongue.
@Robbo_Junior I'm having fruit salad for lunch. It's mostly grapes. All grapes actually. Fermented grapes. Ok, I'm having wine for lunch.
Face, meet palm
@beanbiz Read the 'rinse just before use' label on the blueberries. After demolishing them all. Do I drink a glass of water to now to clean them?
@TroyRF Mum: "How do we cremate a frog?" Brother: "Do we put it on a toothpick?" Decision: Burial. #FrogRF
@RachelRayner Watching cat videos. Ad: Are you single? Meet men near you! Shut up, YouTube, stop judging my choices.
@TophHooperton Something huge with a lot of legs crawled across my bed and then Kaiser Soze disappeared before I could fight it. #hyperventilating
@pinkdeedle I just dried myself with a tea towel after a shower. Must do washing.
@CyrisXD Person is typing…Person is typing…Person is typing…Person is typing…Person is typing…Person: Hi.
Like a boss
@MeghanMutrie Slow clap to Oprah's team for figuring out how to get men to openly watch Oprah.
@CateOwen Bought a bunch of those naff stick figure car decals and have been slowly adding to the neighbour's collections. Only God can judge me.
@hamish_keith Someone knocked on the door and asked what did I think the "personal name of Gd was?" I suggested Fred and they went off in a huff
@EstherStephens_ Dear neighbours. If your shit music is loud enough for me to shazam and establish what bullshit you are listening to, IT'S TOO DAMN LOUD.
@kittenypentland Tomorrow I am going to go up to a bald man and ask him if his carpet matches his drapes. I suggest you do the same.
Kiwi as
@cathmarygeorge Sat next to some Americans at lunch who were quite disappointed that the kiwi burger at McDs here didn't have actual kiwi in it
@JennySuo My mother on the NZ Police force: "They don't even get to use guns! They run around with those tweezers instead!"
@kirsty_johnston You know, when the early settlers nicknamed Russell "the hell-hole of the Pacific" they'd obviously never envisaged Waitakere District Court
The diary of a teenaged tweep
@BoganetteNZ happened upon a diary from her teen years. We spent the evening glued to Twitter while she quoted gems from her journal and added comments from her older, wiser self.
"Mum told me to fuck off 2day. She is such a fucked whore of satan slut bitch cunt. I'm going to kill her, steal her pills and sell them"
Oh Jesus. "MY FUNERAL: play Dolphins Cry, bury me with my Marlborough lights, party at K Bar afterwards, red coffin please" LIVE? LIVE?
"I love Jax so much I can't even breathe my lungs are made of water. Fuck my mum is a whore. I hope she dies." Who the fuck is Jax?
"I am actually having the best week. Other than my mum being a fucking whore. I want to stab her every day"
"We are going to the beach today!! I got a new bikini I look ok. Better than that fucking whore Gemma. Also I got a kitten! So cute"
"I am so in love with David" Let me guess…David gets a hand job? I'm like Oprah. You get a handjob! And you get a handjob!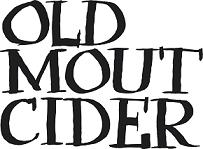 This month's winner of some delicious cider is @BenQuigan. Thanks, Old Mout! Make sure to follow them: @OldMoutCider.
And thanks to Cate for putting her baby in my care this month. What a fun way to start the year!
Cate's note: I hope you've all enjoyed Vicky's sweet tweet choices, and thanks again for all your nominations – I couldn't do this without all of you! I have enough guest editors to see us through to August, so I'll put another call out in the middle of the year. If you'd like to be a guest ed, keep your eyes peeled for that.