A big one this month – between the Olympics, your technology woes, and the old classic "stay classy" tweets, there's a lot to love from July.
Tweets like these are why Twitter exists
@Dovil Breaking: Govt to sell Waitangi Tribunal.
@KatinEdinburgh Ugh. Hipster kid in Starbucks wearing a 1984 sweatshirt. I feel so old.
@Sezlinc You go to town, squeeze out a baby, get some sushi, come home & cuddle said baby. Voila!
@natstrats Nice new BMW lady, did no one show you where the indicators are? It's inefficient for me to mouth "where are you going?" and you to point.
@aberopitini I woke up with a sock on my foot but there was no sock when I went to sleep.
@Kiwi_Chatter Not mentioning any names, but one of my wives shrunk my hoodie in the wash.
@JaredNeilsen Purchased a car via Turners in Jan, subscribed to their e-letter since. Subject line this month: "Sick of driving a heap of junk?" Um…
@di_twhitter Just found a rogue scrabble tile in the rug. Now have tile paranoia and am counting all tiles to assess the situation.
Technology, eh.
@ryansallan My iPhone just autocorrected 'gay' to 'hey'. If it had gone for 'Haaaaaaay' I'd have been more impressed
@badtom I'm glad I stopped autocorrect from changing "maneater" to "manatee". That could have been taken the wrong way.
@VinLew Oh TelstraClearNZ is popular in Mosgiel? I didn't know they had electricity.
@steffenrusten FFS, do not email me to tell me that I've been unsubscribed from your email list.
@iChild Ah, nothing like unnecessary threatening emails from a Trade Me seller to start my day.
@antsgardiner Send email. Check I included the attachment. Re-send email.
@amiemccarron I think I will cross-stitch a paranoid android robot dreaming about apple eating his baby on the back of my iphone
@Tarquin_Death I'm getting Facebook ads for duty free booze, Ugg boots and McDonalds. South Auckland, I think I have your Facebook
Man Tweets
@structconz I've already used the word testicles in a sentence this morning. This week is going to be a good one.
@ryansallan The Lynx product stand at the chemist is almost sold out. I'm disappointed in my gender.
50 Shades of Yuck
@BitchAboutDevo I came home to find mum reading 50 Shades Of Grey. I blame all of you.
@SpeelyFreaking My tweets are exactly like 50 Shades Of Grey. Only lonely women read them.
@Batman_NZ Just watching a dude buy his young teenage daughter the 50 shades box set at the Warehouse in New Lynn.
Olympics!
@rhysiedarby BBC commentary: "The NZ rowers are a little rough around the edges." – yeah that's how we like it. We'll wait for you at the finish bro.
@katie_skatie Oh, & Olympics Gods… thanks for making weightlifting terminology so fun. "In her snatch" is the best! Followed closely by the clean jerk!
[email protected] I wanna spoon with some of these male gymnasts
What is a TOTM without a 'Stay Classy, NZ' section?
@Mamamsosweet One of my students just asked me how to write the pause sign… worked out he meant a comma
@philwalter Both the ladies in the house have Lady pains. Shoot me.
@xCaron I just picked a quality scab off my elbow… You're welcome.
@Naly_D The neighbours have been drinking wine & keep laughing, it sounds like when i lived by the zoo & could hear the gibbons
@ColeyTangerina Brb just gonna shave my workmate.
@AnnaGConnell There's a guy wearing a horse head playing 'God Save the Queen' on a clarinet on Queen St. Just thought you should know.
@TophHooperton That awkward moment when you make eye contact with the person stealing herbs from your front garden.
The Jesse Peach Anthology
@jessepeach
my ex flatmate is trying to make us watch her express milk. she's not pregnant, & she never has been. i'm convinced this is not a good idea.
um, sorry… that last update was a bit much i think.
ok ok. she's actually forcing us to watch. she said it's a hormonal issue. My flatmate who is gay is begging her not to.
ok she's doing a practice run first. then we're seeing it. there's a few hands over eyes.
"it's just clear" she assures us. "it's not going to look like dairy milk"
ok. just spent about 5 minutes collapsed laughing. somebody tell me this was a bad dream. surely it was.
So, the verdict was, both sides produced about a teaspoon each. Don't know what to say now. Goodnight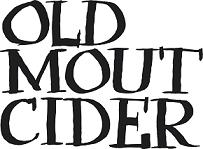 The person who got the most nominations this month was @ColeyTangerina – so you get that delicious Old Mout prize pack! Be sure to follow @OldMoutCider so they can sort you out. Congrats!