June's tweets of the month include rollypolys, fracking, angry busdrivers and even a sealed section!
Our lovers and their judgements
@richardboock 'you've got good legs', says @boock_unedited, running an appraising eye over me. 'just a pity about you stomach and face'… #shopping
@vegrandis I have horrendous taste in men. My type is: People who like me. I should know not to get with them, look at their taste in girls. Terrible.
The Breeders
@Nightwyrm At Chipmunks with what appears to be the entire child population of Tawa. I've truly entered a circle of hell.
@rosiecd Mr 6 challenged me to do a rolly poly. He would not wait till wine o'clock. I did one. I now understand why old peoples bones break.
@Polychromantics Oh God i just realised that when kids look at me they think I'm an adult
Stay Classy, New Zealand
@c_scotty Guy sitting next to me at the rugby has his iPhone sealed in a glad zip lock back… Also has a dirty mullet #betterlivingeverybody
@TroyRF Apparently I left the housekeys in the front door. Car still there, which means either a) Very lucky, or b) Undesirable car. Either's good.
@VinLew I wish I had a photo of myself halfway through sneezing hot chocolate out my nose.
@melhomer Am contemplating buying sushi, undoing it and then redoing it so it looks home made for kids dance shared dinner. a new low.
@pinkdeedle Honestly if I had a pet turtle I'd just hold it and sob.
@RussellClarkNZ It is officially onesy season
@hdpaONENEWS The bus driver's pausing at stops, opening the doors then shutting them before anyone walking towards the bus can reach it. I'm on his side.
@angusbhodgson William and Kate told Key that they'll visit NZ at some point. Of course they did. As if they'd say no. John Key is our embarrassing uncle.
@el_stepho I just discovered my mum's secret family recipe for Macaroni Cheese. She conveniently published it in the Edmonds Cookbook.
@DanRockNZ Seriously Twitter. I will NEVER follow Taylor Swift. Unless she gets naked. Then I will. For a bit.
@pinkdeedle Accidentally pashed a dog. Long story. Bull mastiff.
First World Problems
@Jacob_Mills If I was on the voice and only Jessie J turned around I'd be like sorry I'll try again next time.
@amiewee Chased a hedgehog up someone's driveway in the rain trying to get an instagram of it. Failed.
@thelittlepakeha someone has listed a giant centipede in the Pets > Other section of trademe. not even joking.
@paudecanela_nz to the person who got to my blog by searching for "sell my used panties – kerikeri": don't. just don't.
@beekaynz Sorry? What was that? I can't hear you over the rain hitting the windows like millions of demented moths round a lightbulb.
@Margie186 Doing lots of typing, deleting, not tweeting tonight.
@MsAngelaBeswick Same pose. Every photo.
@Chris_Brain Damn it. I left my Rihanna cd near my Chris Brown cd and now it's all scratched.
In the workplace
@Hilary_Barry I don't know why I feel uncomfortable saying "fracking" on the news, I just do.
@Nightwyrm Apparently skipping out the office door, cackling hysterically is not considered professional.
@Tarquin_Death Boyfriend Boss sends email w subject 'can you load these gorgeous?' I cc in client on reply & neglect to change subject. SO EMBARRASSED NOW
@JuliusMaskell In work toilets are you supposed to use the same cubicle each time or change it up?
@roxyleopold Listening to my work colleague talk about how much they hate butter. So confused.
AO content!
@amiewee OMFG loading a porno mag into Adobe Reader & telling it to 'Read Out Loud' is making me cry with laughter.
@chowda_head Lol. Someone on FB complaining about their kids. Females are sympathetic, male posts "should've swallowed". Sorry. I did laugh at that.
@melhomer "hey mum what's a blowjob?" well that just shut the conversation down in this car…..
@Stitchpunk Paper cut from a sanitary pad wrapper. That's a bit bloody harsh.
@BexieLady @meaglee, would you still go to hanmer with me if I got bikini bottoms that look like my vagina area has teeth?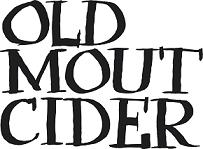 The lovely @AliCopeman drew @melhomer out of the hat, so both of you collect a cidery reward! Be sure to follow @OldMoutCider so they can sort you out.