Compiled by @takapunani
Thanks to Cate Owen for allowing me to collate this month's tweets. WELCOME TO JUNE EVERYBODY! It was a fun month for us. We learnt more about 'the beautiful game' thanks to the 2014 FIFA World Cup . I personally learnt that if you call it soccer on twitter you get yelled at. Colin Craig kept on Colin Craiging. And love continued to evade many of us. Thankfully Tinder filled that gap * check with Cate if I can make a joke about Tinder filling my gap*
Working hard or hardly working…
@Nightwyrm Managed to press pause and not reply to an email with "ARE YOU ON FUCKING CRACK?" #winning
@rafaelmagu "No, I swear the beer was all over my desk before I got here."
Dogs have owners, cats have staff, chickens have..?
@ColeyTangerina Our chicken comes inside as we have cooked chicken on the bench and I'm all OMG HIDE THE FOOD. What is wrong with me!?
@DawgBelly "What's that?" "Oh nothing Dad" *pockets underwear stuck in doggy door*
@nina_mcsweeney My little kitty bites too much, has anxiety issues, and needs to be medicated. So pretty much exactly like me.
@sarabeee A thing Tilly offered to help with today: dispose of toenail clippings #evenlittlewhitedoggiesaregross
Suppose you were an idiot, and suppose you were a member of Congress; but I repeat myself….
@guywilliamsguy What do you mean you're going to try and bring back the Moa? WHY DON'T YOU FOCUS ON KEEPING THE BLOODY MAUI DOLPHIN ALIVE!
@AndreAlessi The Tea Party is bullshit. They don't even know the difference between English Breakfast and Earl Grey.
@MegaPope Another day of not being blocked by Judith Collins. Martyn Bradbury's block is really low value, I'm just not feeling it.
@shacklemore If Maui dolphins want democratic representation, they can damn well donate to National like everybody else important does.
All's fair in love and war
@hungryandfrozen lol just added a thing about my cookie business on my tinder profile for I am a savvy business woman.
@Becs Sometimes I read a book or a poem or listen to a song & I think they wrote my heart.
@ghettoanger Left swipe. Right swipe. Right swipe. Left swipe. Right swipe. Right- wait a minute, what the hell is my WIFE doing on here? #shortandtweet
@jog__on "Mila Kunis and Ashton Kutcher had a romantic dinner date this weekend" and I ate 3 cookie times. A great weekend was had by all.
NZers. Winning at life since ages ago.
@Dovil Got in empty lift that someone was using to store all the world's farts in. Got out to crowd of waiting people. May have to leave town.
@RachelRayner Huh so this is what @kfcnz tastes like when I'm not hungover. #WhoKnew
@MarquisedeSark Riding my bike home today, a young boy of around 10 while passing me, stood on his pedals and thrust his crotch at me several times. WTAF
@Lozalock Indian and Gilmore Girls. Yeaaaaaaaboi
@TomTremewan Ugh I went to New World but left my Fucking Clue at home. You should never go to the supermarket at night without a Fucking Clue.
Ask not what you can do for your country. Ask what's for lunch.
@AnnaGConnell Would going back to bed with salmon dip and a baguette be gross? The intention is to eat the dip and the baguette.
@Vegrandis Got 2 T-Bone steaks for me and my lover tonight , so that's 1 steak for me, and….. 1 more steak for me
@SarahMcMullanNZ I just saw a woman eat half of a #MrsHiggins cookie, then put the rest away FOR LATER. So she's obviously an evil witch right?
@ohsarahrose There is Moccona coffee in my cup. I have done nothing to deserve this. Nothing.
@antsgardiner McDonalds has released a Brazilian burger. It is mostly free of pubes. Unlike their other burgers.
Sportsing
@TheTamari I didn't know that guy off the "get a perm" instant kiwi ad was an all black.
@MicheleAnn_ 'Do the goal thing! The thing where you get one!' – Encouragement I am giving Argentina.
@spat106 The All Blacks don't do anything shameful as biting as the only things they're allowed to bite into are official food products of the ABs'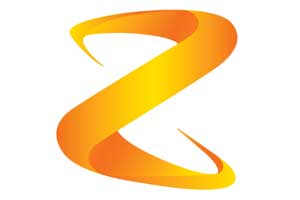 Winner – I choose @TomTremewan because maybe he can use the vouchers in case he leaves his fucking clue at home again.
:: Thanks Ms Punani – there's some Z-based goodies for both you and Tom – send me your address 🙂 – Cate