Welcome to the final TOTM for 2014!
All about technology
@Pammygirl Write tweet. Tweet is 8 characters too long. Stare at tweet trying to decide how to shorten it. Decide it can't be done. Delete tweet. Sigh.
@kiwieric Just used Paint to make a drawing for a Powerpoint slide. I have finally mastered 1995!
@nightwyrm let's commit now to sending each other nudes of ourselves when we turn 56
@amuletofyendor I've got a Google Alert set up for "sexy power ranger gif"
It's that time of year…
@Mikekooge Just saw a lady in a full wetsuit doing her grocery shopping. It's summer, but it's not that summer
@Rachelrayner Queuing to get gifts wrapped in Albany Mall. Please keep me in your thoughts during this difficult time.
@hilary_barry Last day of work. I'm already tempted to put on the out of office reply even though it's only 9am.
@hatepash1 Having to look after your ham while at the pub is a uniquely festive problem.
@patrickgowernz Haven't bothered to do any research, but I reckon mainstream media did a good job covering this election. Thoughts?
Stay classy, New Zealand
@Pammygirl I just ate a handee towel that stuck to my cheese on toast. Yip. I did.
@redbacon Son is looking up mum's dress and crying. Dude, if we all had that attitude, you wouldn't have been conceived.
@mattymcleanTVNZ Just realised i'd confused Ice Cube for Ice T. lucky i realised now, cos i'm interviewing Ice CUBE tonight and was gonna ask him about Coco.
@ellenhunt Some fear death, I fear running out of petrol in the Wendy's drive thru
@saigonsyl What is the cure to PMS and having too many books to read? Is it benzo and fanfic? Is it putting my face in my cat's belly?
@loumagoo HOW TO MAKE YOUR BOSS BLUSH: Have him walk in on you when you're reading a "10 Things You Didn't Know About Vaginas" info-graphic.
@coleytangerina The first time I gave a hand job I knew that it would make a mess but I didn't know how much & I lived at home so I put newspaper down.
@simantics I should get married. I'll never have to tie my own shoe laces like a chump ever again!
@spat106 At least now you're alone in the office you can do farts and, if you want to, sharts.
@nightwyrm videos of prehensile tapir penises are my go-to.
@StephanieMarija I have been told I give very good sarcasm. It's all in the tongue.
@Chris_Brain Fuck, Kiwis are awesome at being bad at smuggling drugs!
@kimcooksforyou I know I'm getting old because now I think "Mmm, I smell lavender" instead of "Hmm, I smell something old"
@mellopuffy You haven't lived until you've been serenaded with the Imperial March on the kazoo. While in the shower.
@nzneep what is a urinal cake? Are they common? How is there this thing I have never heard of?
God tweets
@thelightisred unused titles for things i will never write: GOD BOTHERER: THE TRUE STORY OF GOD'S ANNOYING NEIGHBOUR GAIL
@zippygonzales I don't believe in God, but I do believe in @MorganGodfery
@Chris_Brain When Ruby sneezes I say "Dog bless you". I'm fucken adorable. #Pupdate
Asshats
@Dryobbo Real estate agents are the most unselfconscious-about-being-a-total-cock people on earth
@HamishMack Will there be sausage rolls? I bet not. They'll say "Oh we have sausage rolls" but there won't be any.
@stasiturnbull 10 minute monologue as MIL tries to recall the street number of house she went to a party at in the 60s. Kill me.
Today was a good day
@theJduce We were singing along to Total Eclipse of the Heart and then an escaped dog ran across the road and I saved it. Best. Day. Ever.
@moatatamaira Eating truffles and teaching myself to play "What's love got to do with it" on a xylophone shaped like a duck. #averageday
@bingsmcgee Hi everyone. I've had a coffee.
@_snozzberry_ I'm in a bar in Las Vegas airport and there is a french man next to me yelling "Who the fuck are you" continuously at someone on Skype
Teacup humans
@formerlydaniels Unexpected side effect of 6 yr old watching #AnnieMovie she is cleaning everything whilst singing "hard knock life"
@_surleymermaid_ Reasons I should never be responsible for children #6710: dinner at 4.30pm consisted of salami, a pack of jelly babies and 2 warm pepsi max
Food tweets
@Ghetsuhm Man, so cold and hungry. Wish there was left-over lasagne, but that's not a thing.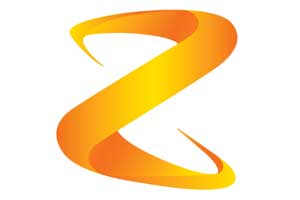 And the winner is… Patrick Gower! With some wonderful trolling that has made people stop, think, and get outraged, he's owned December tweets.
Congrats Paddy, I have a Z Energy voucher with your name on it!