Guy Fawkes, #nzsecretsanta, #gigatown, the Labour leadership. November's been a busy month, so let's get right into it.
Keeping it classy
@writing_kills: This morning I woke up with "ID — under house", scrawled on my hand in liquid eyeliner.
@gnat: Just passed our favorite address: Number Two, Uretiti Rd, Waipu.
@raquelxmoss: Put my undies on inside out, but taking off my very tight jeans to rectify the situation is too much effort
@bumwees: Along with "self checkout", "selfie stick" is another neologism which would make a great mastie euphemism.
@HatePash1: I'm actually in a really good mood today because I found part of this amazing cookie that @thelemonofpink made in my bra this morning.
The criminal element
@kathycumming: Hand-washing sheets makes you feel a bit like a murderer
@danylmc: As someone who frequently day-dreams about being an international fugitive from justice, the Phillip Smith debacle has been very educational
@RobCarrNZ: How to escape from prison – ask them to let you out then fly to Chile on your own passport.
@idontcaretbqh: hypothetical question for a hypothetical person. if weed is not in an airtight container can it go off? asking for a hypothetical friend
Little v Key
@spat106: Pre-Labour leader Andrew Little = Bruce Banner. Labour leader Andrew Little = Hulk.
@hamish_keith: Andrew Little claims he has not been briefed by SIS on the Whaleoil killing attempt but thought Judith Collins had thrown him under a bus
@danylmc: ANDREW LITTLE to the PRIME MINISTER: How quickly can he segue from the SIS inquiry to mocking my support in the Labour caucus?
@Nil_Joel: Can we just take a moment to appreciate how much better Andrew Little's Gangnam Style is than John Key's? #PrimeMinisterial
@Dovil: There's been 3,000 Little puns in just the last ten minutes alone. Normally I'd be against the idea of an assassination.
@davejac: At least this is an election Labour can't lose. Right?
Race relations
@_jjw_: If the police ask why I'm in John Key's house, broken glass, Moonbeam near death in the corner, I'll tell them I settled here peacefully.
@amuletofyendor: NZ was settled peacefully. No redoubt about it.
@TauroaKaio: Seems @NZStuff & @nzherald have 0800 KUARE on speed dial #PaulMoon
@verbscape: when you misread pouaka as pouakai and then get disappointed when you realise your mistake. 🙁
#nzsecretsanta
@AlexMcKay_: #nzsecretsanta gift sorted I hope she hates it as much as she hates everything else
@southerncrumble: Holy Crap my #nzsecretsanta tweeted for the first time in 3 weeks. I have found out they like birthdays!
@vanhudge: Last year for #nzsecretsanta I got chocolates that went mouldy in the mail, so the bar is set pretty low
@robyngallagher: Another secret santa tip: last year I got a pencil shaped like a twig, so I don't need another one of those.
Life's big questions
@GeekChicPolitiq: Did you know pygmy hippos *aren't* an internet hoax?
@elladeruiter: Aurelia's paws smell exactly like rice. Like exactly. Now I can't eat rice without thinking of cat paws. Why do they smell like this?
@LI_politico: If you flash someone and they trip over and fall and die are you culpable?
It's hip to be square
@JakePollock: Don't give money to that busker playing Bob Marley songs on a ukulele. He'll just spend it on craft beer and sushi.
@DawgBelly: Had to leave the local cafe due to excessive ukulele playing. There's only so much Wellington I can take some days.
@HatePash1: There's a lady who busks loudly at the railway station and she's terrible but I keep giving her $ as I love how much she annoys everyone.
Gigatown
@DrYobbo: GISBORNE IS A TERRIBLE PLACE FULL OF CARNIES WITH NO TEETH. This tweet is nowt to do with #gigatowndun, I just don't like Gisborne
@Dovil: At 12pm we find out who wins the title of the most annoying residents of New Zealand's least favourite town.
@davejac: I can't wait to find out who wins that giga contest so we can go and burn that place to the ground.
Weird & wonderful
@juliefairey: Join me in the fight to overcome the debilitating effects of Cat On Lap. It is only by standing up that we can make a difference.
@catatonichic: Door knocker: "My name is Peter-" Mr4: "Parker? Like Spider-Man?" Door knocker: "No-" Mr4: "Then goodbye." *slams door*
@MoataTamaira: Apparently baby has just whacked his father in the face with a small porcelain waterbird. If only I'd been there to yell "Duck!"
@Dovil: awww, I've got my Uni of Auckland t-shirt around somewhere. It's now worth 1.3 million and a family of six live in it.
@MorganHopes: There is a company called Lusty & Blundell and I cannot believe it sells something as mundane as marine hydraulics
@_kellydare_: hahah once when I was a barista, I only made people flat whites cuz I couldn't be fucked making anything else. no matter what they asked for
Picking a winner was tough, but I finally picked out one that makes me laugh every time I look at it again:
@damianchristie: Somehow, the convict got the idea that it was totally fine to travel overseas, as long as it wasn't in his capacity as a prisoner.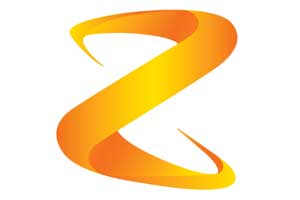 Congrats Mr Christie! You get some Z Energy vouchers for petrol and pies and maybe even some cheeky Christmas gifts. And @thelittlepakeha, you get some too! Vouchers for everyone*! – Cate
*not everyone, just those two.