Compiled by Troy Rawhiti-Forbes

Hello, New Zealand! Can you believe it's March already? I can't, and that's entirely February's fault. Shame on you, Febbers, for being so short. Not only did March catch me unaware, but if you'd hath'd 31 days like some of the other months, then I could have just filled this wrapup with Oscar tweets.
I jest. February is the official month of Twitter, according to a royal proclamation that I just made up. It's the shortest month, but the perfect length for the Twitter wit. Let's get into it!
The fuzzies are warm
Becs: Did I tell you I had a fan girl moment the other night when Margaret Atwood replied to one of my tweets? *swoon*
beekaynz: I just slipped on wet grass in my jandals to get a photo to make @TroyRF smile so let's agree Twitter isn't just for bullies.
mikekilpatrick: I'm happy to say I don't know the Twitter that's been written about over the last week. But then I don't follow assholes, so that helps.
Gut feelings
rmi: Ate my own bodyweight in pie. It's fair to say, I have regrets.
kittengloves: "You're too big, lose weight, lose weight, lose weight, lose weight. Wait. Stop, stop, stop! That's too much! You're crazy!" -Mass media.
petrajane: You're right, stranger, i probably shouldn't be eating this empty-calorie-laden iceblock. But the dairy doesn't sell G&Ts, so here we are.
Kiwi_Chatter: I may have to start a lobby group called C.A.S.T. Cyclists Against Sugar Tax. #sugartax
Laura_Craig: Wow KFC Panmure has the best customer service! Highlight of my hangover @kfcnz
Roses are red, violets are… dead
PaulTheAmos: Today is the only day you can say "Valentines dinner with my girl tonight" and not sound like a cheap ass.
takapunani: Any of you bitches twitpic your bouquets of flowers on #ValentinesDay and I will seriously cut you #stabbyneshy
Spazophie: Roses are drunk, Violets are drunk, Can we get drunk please, I'm very alone
BridgetRailton: Flatmate has 3rd girl in 3 days over. They're giggling and stuff on the couch. Tempted to ask her if she was the 1 from sat or sun #bitter
KimberleyMat: Husband had good poisoning, therefore Valentine's Day consists of watching the @BLACKCAPS while @stevendillon & @JoseCoaching talk football
KimberleyMat: #rpt that's FOOD poisoning, not good poisoning. Nothing good about it
At one with our machines
VickyRF: "Your sister said she used the apps. How do you get an apps?" #MomTweet
toryhipster: Giving up marine science to write a dissertation on Flappy Bird as an allegory for the female orgasm #APlus
liamdann: Will Whatsapp still be cool with the kids tomorrow after it's downloaded by the old people (like me) who'd never heard of it until today?
brendongreen: Point and Click works for both cameras AND cool guy hellos.
AnnaGConnell: Already hate Siri. I asked her to play Beyoncé. She did. But there was no high five or validation of my excellent choices. Useless.
farmgeek: That thing where you are clearing space on your phone and it defaults to ticking every app for deletion? Shit.
That's entertainment!
jamaine_ross: Thank God Odd Future isn't coming anymore. I hate all the things that they do, that all other rappers do too
antsgardiner: I'd like to see a reality show for reality show hosts. It would basically be an 8 episode long dramatic pause.
MisterKrister: In the pair's luge, who drives? The big spoon? #Sochi2014
Naly_D: Between the Nines and Eminem could Auckland break the world record for bourbon and coke consumption this weekend?
richirvine: Hope everyone's been working on their 'I don't understand the Super Bowl' jokes. You've had 12 months, today's the day people!
Top Town
honorarykiwi: You know you live in Wellington when you judge how nice a day it was by how often you had to fight the wind for control of your skirt.
CateOwen: For a laugh I looked at properties for sale in Auckland in my price range. You know what came up? Carparks.
UrzilaCarlson: You can't beat Wellington on a good day that's for sure! But today anyone can beat it, a wet fart in your good white pants could beat it
PirateBurns: Never mind Auckland's instructure today, Napier's crumbling under the crippling weight of Billy Ocean, Ronan Keating, Sporty Spice & a Corr.
Special hugs
manikpixi: Just told Miss 18 and her bf I'm proud of them for saving water by showering together. Glad to see my eco teachings have sunk in.
Xenojay: People must hate themselves after they ask me what one of my favourite songs is, and I respond with "I Just Had Sex"
annebilek: Ever since the roosters departed, I've seen a lot of hen-on-hen stuff going down.
jamescardno: Spare particular thought for hotel cleaning staff tomorrow, the day after Valentine's night.
Take me! Take me now! (Don't be gross. These are transport tweets.)
NickGibb3: Well Professor X, my mutant ability is that I am coolly unaffected by inertia on a bus or train that is stopping. Where are my tights?
2TAPU: Guy on Train turned on his Laptop, should have kept Mute on as everyone got to hear what he'd last been watching. Awkward Train Silence.
Our nation's watercooler
S_a_m_W_a_r_d: Got called a "C**t" multiple times this week – a great success in my line of work.
MaryFrances110: Workmates arrive. 30 second courtesy waiting period. Then, "WHO WANTS TO HEAR ABOUT MY MEERKAT ENCOUNTER???" Correct answer: everyone.
HayleyHeartbrk: "You know what, maybe I should take a decent profile shot of a newfoundland puppy" – said no stock photographer ever #illustratorproblems
Aylon133: Just had a customer yell at me for over a minute, without pause, & never actually told me what we did wrong. I still don't know why he's mad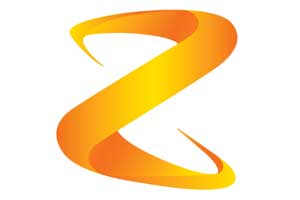 Thanks to our friends at Z Energy, we have $40 worth of vouchers for petrol/coffee/slushies/pies/adult magazines. This month's winner is @KimberleyMat! Please email your mailing address to [email protected] and she'll get the good medicine out to you ASAP. No poison here!
[Thanks Troy! There's some Z Energy vouchers in this for you, too! – Cate]