Compiled by @ColeyTangerina
March happened. It was kind of sticky and warm and not very autumnal. But hey I'm a ginger so I'm at home in cold weather where I can't burst into flames as easily.
Your tweets were weird and delightful as always, so let's get into it.
March Missives
@AceMcWicked: I imagine Leviticus was the bloke who sent the ancient equivalent of emails around the office complaining the kitchen was 'a total mess'
@moscaddie: what kind of unforgivable monster would send a linkedin invitation to the critique my dick pic account
@BitchAboutDevo: Mum is scrolling down her Facebook timeline and every single person who isn't Fijian appears to be at the John Farnham concert right now
Sexts
@bumwees: I'm your manic pixie 182cm bearded watching Tv in my pants eating chocolate guy
@utherlives:
Roses are red
Violets are blue
Death is certain
@LizlovesSydney: I just don't think NZ yet has the racial maturity or unity to break free and become a public. Australia almost does.
@fastercamels: How did men express they were able to think or feel before the ability to link to Louis CK videos?
Life tips
@guywilliamsguy: Tired or fatigued at work tell them you have diarrhea and sleep in the toilet. #lifehack
@Vegrandis: When you're at your white friend's house for dinner and you need to add 2kgs of salt and pepper to everything on your plate.
Smooth
@CherylBernstein: "Welcome to my fartwater, Captain Shitwhiskers." The small guy to his 6yo sister, on getting into the bath.
@fuck_lupus: Cat comes inside licking his chops and smelling of perfume. WHERE HAVE YOU BEEN YOU LITTLE SHIT?
@Robbo_Junior: I can tell it's a hen's party because one woman is wearing a veil with penises all over it.
@Simonpnz: "It's really considerate of you to but a house with a wardrobe big enough for me to stand in while you sleep." – @simonjtapp keeps it cool.
PHIL101
@NicSampson: Did Robbie Williams not want a Rock DJ or did he not want to be forced to rock TO a DJ?
@anagrammaton: foucault you elusive motherfucker
@Rose_Matafeo: is it weird that I feel like Sylvester Stallone might be a lovely guy
@verslibre: I don't know if it's fair to put eggs and mayonnaise together. It's like making cows eat other cows. It's not, but it kind of still is a bit
THE WINNER: AceMcWicked. Have some shit. You're pretty funny.
Also sorry (not sorry) for the Liz Shaw.
– Coley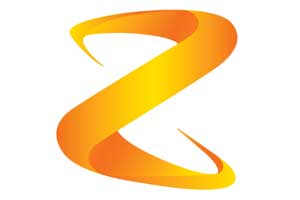 Thanks to our friends at Z Energy, we have $40 worth of vouchers for both Ace McWicked for his winning tweet, and Coley for compiling them! That's a lot of pie. Message me your mailing address and I'll get them out to you ASAP – Cate