Compiled by Chris Hooper
Spies
@AnnaGConnell I might kill our neighbours. Turn the farking bass down. NB #GCSB I don't mean that, it's a faux threat commonly used to express anger.
@mcquillanatorz Defence Force to scrap journo spying rule after discovering most communications are just hilarious cat gifs
Royal Baby Fever
@CMRanapia Everytime HMQ sees the hashtags #RoyalBaby & #FunUncle together, a footman gets beaten to death with a corgi. True.
@Rose_Matafeo uh guys what if this royal baby grows up to be an asshole?
@BoganetteNZ Kate should release a statement that just says "fuck off it'll come out when it's good and ready". That's what I'd do. #royaladvice
Stay Classy, NZ
@Robbo_Junior Today's ingenuity badge goes to the person I just ran across who named their children Sean and Shaun #winning
@THE_VONK Very difficult to take photos of topless girls on the beach. Couldn't do it without making it obvious.
@pinkdeedle Is a nose orgasm a thing? Cos I think I just had one.
[email protected] Guess that smell. And other fun bus games. FML.
@vegrandis  If you're going to try serve cheese at fridge temperature without any quince paste or a charcuterie, u can go ahead & throw it in the bin.
Life
@chizchizchiz i was having an okay day and then i remembered something dumb i did 3 years ago and now i hate myself forever
@Kiwi_Chatter I had to explain to a tourist that Palmerston North wasn't destroyed in an earthquake. It just looks a bit shit.
@CyrisXD You never truly know someone until you see their bag of chips getting caught in a vending machine.
@markleggett Nice try, Henry Cavill, but I'm still straight.
@ggsacks Every time my boyfriend doesn't tweet for more than 3 hours I assume death. Oh well, we had a good run.
Because, cute.
@lmfbs 17yo boy comes out to a bunch of other boys while they're all in speedos. Gets hugs and "bro, doesn't even matter, we love you anyway" <3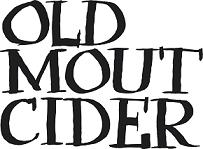 This week's winner is @Kiwi_Chatter for his work keeping New Zealand tourism alive and kicking. Follow Old Mout Cider to get your delicious, delicious goodies.