This month is bought to you by @DanRockNZ, so any of you that follow him would expect this to have a heavy sport and beer focus… but no!
There is however a fair bit of X Factor involved…
X Factor
@Hilary_Barry Oh hurry up – we picked our kids names quicker than this #xfactornz
@josephmoore1 Rosita Vai on backup!!! Also: Michael Murphy is the X Factor janitor and Ben Lummis drives the #xfactornz contestant bus.
@toryhipster Please can crimping not be a thing I don't think I can live through this #xfactornz
@pinkdeedle I like to think Ruby's lady garden is pink and crimped with glitter. #xfactornz
@cam667 Covering a cover, of a cover. #XFactorInception #XFactorNZ
Stay Classy NZ
@AniOBrien The chef on 24 Hours In A&E who accidentally stabbed himself is kinda sexy.
@NathanWinter75 I'm addicted to wanking puns..hopefully I can beat it..touch wood. #toosoon
@kaanivorous Got my onesie today. It's a bit snug in the crotch. Can't really put my hood on.
@DramaQueenNZ Embarrassing! I just tried putting my hair in a scrunchy only to find it was DiLs gstring! Either I need glasses or she needs bigger panties
Addicted much?
@simon_w I'm getting a massage and tweeting with my nose!
@lucymk Just seen a picture of Macds Hashbrowns on Instagram. Hashtagged. #HASHtagged. My life is complete.
The female of the species
@wendypooh Remind me again how I get smelly girl pit stink out of my tops?
@ohsarahrose Panicked that I'd left my glasses at home. Then realised I could see so um I hadn't.
@SiobhanKeoghNZ I consider myself an intelligent, articulate woman, right up until the point that I see a puppy in my peripheral vision.
@melhomer If electric blankets could put the bins out and tell us we're beautiful, we wouldn't need men. Fact.
Parents are the best contraception
@JaneYee 5.15am start to the day. Who designed these little creatures?
@pinkdeedle Kids are pretty much just grubby, money taking alarm clocks.
Just Because it's true
@runningwhio The problem I think is that we keep saying things like 'the country needs your opinion'. I've read the comments. It really fucking doesn't.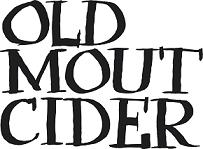 And my winner is @runningwhio – because if you've actually read the comments, you're going to need a drink! Don't forget to follow @OldMoutCider for your treat.
Regards,