It's hard to believe that there was a time when we weren't all tweeting the mother-loving tartan out of The X Factor yet it was only in May that this guilty pleasure was birthed unto a breathless (and sarky) nation. And while it wasn't officially winter, there wasn't much in it.
It's cold so we're starting our winter eating early
BrenaSmith It's just me who licks the inside of maggi gravy packets right?
Jaiemem Love is having a Ferrero Rocher unwrapped for you because you're too lazy to do it yourself.
Beanbiz GCSB? Pah! Mighty River Power? Pfft! Solid Energy job losses? Buh. They're bringing back PIES?!?! Ding ding ding!!! #trending #NZ
APConlan Having Georgie Pie now will be like finally getting together with the pretty girl from high school who now has syphilis.
Central heating and weaponry. So much more to librarianship than you thought.
CherylBernstein "Mum, when I'm in Year 6 I think I'll aim to be a school librarian rather than a crossing guard. The library's really well heated."
Paulbrislen Saw a policeman at Welly airport who was shorter and skinnier than me. Looked like a librarian. A librarian with a Glock
Two sides of the same helpdesk coin?
AristotlesNZ Hi. We noticed you Googled "How do I keep IT from seeing my browser history" yesterday at 3:21pm. How'd that work out for you?
_surlymermaid I would punch a nun in the face for a gin and tonic and an IT support team not made up of smug men
I can't figure out if Twitter makes X Factor better or the other way round
Crabbs Disappointed in the song choices, #xfactornz. Was hoping for at least one rendition of 'Groinal Screwdriver Punch' by Head Like A Hole.
Officialfunning He does a good Every Pakeha Dad, I'll give him that #tom #xfactornz
RobynGallagher It's like a dream – if the dream is hanging out on a tropical island with a hyperactive man dressed like a tablecloth. #xfactornz
MartynPepperell I wish #XFactorNZ was a series of auditions for new mutants to join the X-Men.
DanielsTrousers Dan's secret mentor trick is making the girls put me on & walk down Queen St. When they no longer feel shame, they're ready. #xfactornz
neilmullanefinn I think it is possible to be funny without being cruel but x factor does make it harder.
Parenthood. It's not a word. It's a sentence.
DamianChristie You know you're a Dad when you point out the car window and yell "digger!" even when your son's not with you. Taxi driver appreciated it tho
LewStoddart Anyone who wants to argue that kid's TV is not educational is invited to talk about dinosaurs with my two preschoolers for 3 or 4 hours.
Lucymk 3yo: Mum! A pukey cow! It's a pukey cow!! Me: What?? Where? 3yo: LOOK a pukey cow! *shows toy* Me: … OH! THAT's a kiwi – not a pukeko 🙂
Hilary_Barry Tried to remember it was the thought that counted when son gave me a Xmas card for Mother's Day yesterday and wrote Happy Birthday inside.
Miscellaneous tweets of delight
LukeAppley Remember, if you're going out today and you get stuck, cut open your Tauntaun and sleep inside it for warmth
Petrajane 'Harry' is a remarkably accurate portrayal of Auckland, in that you can't go 5min without seeing someone who used to be on Shortland Street.
TimWilsonBarrio Business idea: 'The Hipster Bible'… featuring only the chapters which reference beards.
Vegrandis I'm sure food at a 5 star Michelin resturant is good but I know nothing will taste as good as the sad tears of your ex's current partner.
Tarquin_Death Googling "find my google doc" is embarrassing. Tempted to use Bing so Google doesn't judge me
Kebabette Word is there is a new #chch Roller Derby team called "The Gilmore Girls". Their uniform is a fucktard.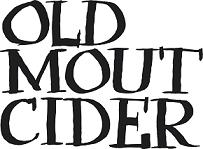 This month's tweet of the month ultimate cagefight winner is… _surlymermaid because we've all been there, am I right? I know it's not a gin and tonic but hopefully you'll enjoy your Old Mout Cider enough that no further nuns need be pummelled.
Many thanks to everyone who favourited and nominated their favourite tweets. Sorry if I didn't pick your one, they were all pretty awesome.
Many thanks to Cate for letting me play Tweet-Factor judge for this month.