Without any fanfare, here are your Kiwi tweets of the month! Enjoy 🙂
Kids and their parents: Stay Classy
LouDxx OMFG! Reading @CateOwen's tweets of the month and missed my baby's first roll!
BexieLady Pregnant Oversharer has posted 3 times today already that she can't wait to hold her baby. at 13.5 weeks she'll be waiting a while…
gnat Mr 12 just told me the best thing in life is to crush your enemies, see them driven before you, and to hear the lamination of their women.
sineadboucher Parents really need to get their Santa stories straight. A slight deviation in the neighbours' version and kid CSI ensues
paulapenfold Maia: "Mum, I need your signature on this" (school trip form) Me: "I'm busy, ask Dad" Maia: "Dad, can you put mum's signature on this"
TophHooperton You guys have a lot of kids with avant-garde names. Sure "Miss 8" sounds cool now, but what about when she's 62? THINK PEOPLE.
We are the People of Twitter
amiewee I love how many people immediately thought of me when they saw inflatable sumo suits on a daily deals website.
wenuwish Just dropped my iPad on my face. well that woke me up.
kittengloves Ok, there seems to be some confusion between "Drunk Lauren" and "Spiritual Lauren".
_lisasaurus @ChangHung23 if you want kids let me know. always wanted an asian baby, considered stealing one but may get locked up for that.
smrtgirl never drinking again … until next time I do … but definitely not today …
Tarquin_Death Set of summer-themed word magnets has appeared at work. Words include 'long,' 'hot' & 'rod' (for fishing). Doubt I will be allowed near them
pinkdeedle I hate when people txt you and they say "I'm in your house" and you can't remember if u picked your undies up off the floor or flushed…
HungryandFrozen Still find it funny how on Twitter I can unthinkingly, casually tweet a celeb, when in person I'd be all "H-HI YOU'RE SO WOW" at best.
robtreacher If I die before the 1st of December, for fuck's sake, please shave this moustache off me #movember
not_friends Sitting in bed, eating chips, writing about how diet and exercise contribute to obesity
Sophie_Kingston Made a pass the parcel tonight, it really is harder that it looks
Xenojay Rocking out at my desk to Rihanna's "What's My Name" because I have a vagina like that
brenasmith Did someone turn up the gravity?
CoryJane1080 Here's the thing… I'm cool with swimming in my undies but the ones I have on are white.
clumsydolly Fell into sandwich board sign in street. Got stuck on it and rode it like a hobby horse until someone helped me off. Winning? Not so much.
jonohutchison Will the police search TV3 today? Not sure, but might strip down to my underwear pre-emptively so everyone knows I'm not hiding the tea tape
jethrocarr OMFG this office chair hurts my ass more than that drunken night on K Rd that never, ever, happened and would never be spoken of again.
Keep calm and carry on
katemcenaney Putting a clear sticky cover on your iPhone is serious business – guy at Mac store told me to go home, relax and put it on in a calm place.
donkey So, the Theory of Relativity means that time passes more slowly when you spend it with your relatives?
Covlin Do people who constantly ask "PLZ RT" also just walk up to random people asking for a pash?
nzJayZee There's a size 6 for women in NZ fashion? How are you not dead? Eat foods.
SpeelyFreaking On top of 'Attending', 'Not Attending' and 'Maybe Attending', Facebook added the RSVP option 'Pretending I Haven't Seen This Event'.
Ahh New Zealand
gtiso I don't think I had ever seen six tui in our garden before. (The collective noun, by the way, is a yearight of tui.)
mikokiko Got a letter from ministry of justice for parking fines. I owed 34c.
TophHooperton I wonder if I should tell that lady that she has a squashed cockroach on her back.
glennzb Who the hell decorates their Christmas tree with a HELICOPTER? I feel reckless if one of the kids gets on a kitchen chair to do the star
philwalter Any idea when Easter Eggs will be in stores?
TroyRF I fear I may have caught the "hygiene optional" bus this afternoon
meaglee You know it's going to be an interesting night when some drunk girl shows you her vagina
lmfbs At breaking dawn. Theatre smells like vomit already.
Hilary_Barry It's always fun to come home and find the hubby half way through 3 News. "Hils, look at this!" Yeah love, seen it
benjamintelfer Walked in on a guy blow-drying his wang in the gym changing rooms.
mrbrownsbag So two bleeding noses, four destroyed relationships and one broken arm later, I'm ready to call this workshop a success.
kittengloves #Fact I once went to a wedding where the "walking out" music was the Home And Away theme.
JaredNeilsen Homeless guy walks down road toward me, stops and asks "is that Church open?" I say "I'm not sure." Him: "find out, you need help"
The Naked and Famous
Vegrandis Someone asked me if I was the asian chick from Naked&Famous and I was like "Yeah, the PORNO, not the band." NOT THE BAND. I have integrity.
The election, as told by Twitter
Slanecartoons Someone must stand as "John Keys", and split the stupid vote
wenuwish Its nice to see the election billboards showing their support for movember.
annagconnell Some Key People just knocked on the door. Took perverse pleasure in answering the door with no bra on.
kittengloves Attention Hipsters: DO NOT VOTE IRONICALLY.
bobsyauncle I want a politician to fill me with the same respect & wonderment I see in my kids when I make a farty sound with my hand & armpit
snappy_nz Just sat a multi choice quiz on politics down at the local school. Pretty sure I aced it.
hollyrwalker OMG guys, I think I just got elected to Parliament!
nzrckstr I REALLY want John Banks to become the Minister overseeing Len Brown. What fun!!
jonohutchison My Twitter feed yesterday: HOORAY, DEMOCRACY! My Twitter feed today: SCREW YOU, DEMOCRACY
Kiwi Tweet(er) of the Month, brought to you by Old Mout Cider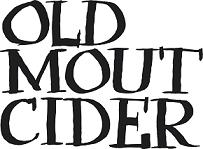 This month there was no one tweet that got a stand out number of nominations… But there was a tweeter who did.
Congrats kittengloves – you got nominated more than anyone else, so this month you are crowned Tweeter of the Month! Make sure you're following @OldMoutCider so they can send you a case 🙂