Time for the best Kiwi Tweets of November! There were a LOT of nominations this month – it's great to see some fresh faces amongst our regulars! Thanks to everyone who messaged me your favourites.
Parenting Tweets
[email protected] Based on a sample set of two, everyone is teething. You, clearly, are teething. Those buildings there are teething. This desk is teething.
@bobsyauncle I love this time of year & being able to invoke "Santa's Naughty List" blackmail
@MsKateMcD 7 yr old daughter opens birthday card from grandparents, finds generous birthday cheque. Looks at it, bewildered – "what is it?"
@jamesotron Just rang the phone in the kitchen to tell the 8yo to get dressed so I didn't have to get up
@delphijunkie Miss 14 is at home studying today. Apparently Spongebob is on the curriculum this year
@CherylBernstein "I always eat the gingerbread man's head first, Mum, because otherwise he has to watch himself die, which is a bit mean."
That New Zealand feel
@Atomic_Moog Yes, the Black Caps are playing on Sky Sport tonight RT @lisalooloo70: Is there a Sunday horror?
@BexieLady "I don't sleep with guys in their cars, the boys I sleep with don't have cars!" Oh Christchurch, full of great comebacks and class.
@shazndolly when I woke up it was all Trelise and sunny. Now its cloudy and Glassons 🙁
@kebabette The only way I could be more bored by The Hobbit is if it starred Kim Dotcom, Dan Carter, and a big jar of marmite.
@Dovil Hekia Parata should finish off each set of meaningless ramblings with a flourish of jazz hands and a canon shooting glitter.
Stay Classy
@Sidawg2 Saw someone flip the bird to a passing car today and then immediately walk into a pole
@oldmannato I was bringing sexy back this morning, but I didn't have the receipt and now I'm stuck with all this sexy
@pinkdeedle Got stuck in the toilets at restaurant. Had to text for help. A screwdriver was used. I got a free dessert.
@sonyamanchiraju "Welcome to the family. Here's your deworming tablet." – Early days with mother-in-law.
@ryansallan I do NOT recommend chopping chillies then handling genitals….
@BitchAboutDevoWhen i play monopoly i always end up going directly to jail. Maybe its because I'm black?
@antsgardiner I would like to use the same PR agency that dolphins use. Those dudes are badass, calculating, killers, but everyone loves them
@Paj8 In from milking to find note saying "at neighbours having a wine" This usually means takeaways, drunk wife and potential #boomchuckawowowo
@lmfbs I'm on the same pee schedule as another lady from work and I think she thinks I'm stalking her in the toilet.
Movember!
@TwitOnTourNZ Planning My Movember Gala outfit… Question, How long does it take to grow eyebrows back?
@beanbiz There should be a Movember where people who have grown disgraceful moustaches in the past get sponsored not to grow a mo.
Digital Life
@j20r Just got called a "cat googler" on Facebook like it's some kind of insult
@katemilkshakes The elderly man next to @badtom and my table after dinner: "oh, you don't need a photo of your glass of water too?"
@Sportzfreak NZ Twitter has been at its best in the last half hour. Ask where some obscure sportsman went to school and half of you know him / his dad.
@CyrisXD I'm changing my Gamertag to "a baby panda" so when people kill me, it'll say, "You killed a baby panda." and everyone will hate them.
@KendallForbes Sometimes the "similar to you" twitter suggestions are a little offensive.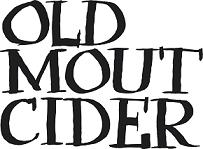 This month the Old Mout Cider has to go to @TwitOnTourNZ for all his fantastic work with Movember – Angus raised over $6,000! Well done, mate. Enjoy the cider – you really deserve it.
Just as an aside, I'd like to say a big THANK YOU to websam for all the amazing work he's done on NZ Secret Santa. It's been a huge effort on Sam's part, and an awesome thing to be a part of.
Best Tweets: November 2012