Happy (almost) new year! I can't believe I've been doing this "best of" tweets thing for four years. I think the tweets are as sharp, amusing, and poignant as ever though, so lets get into them!
Christmas with the whanau
@RuminatorNZ Today my mother gave my 30 something sister a bubble making machine for Christmas and I'm all like "what?" but Holy shit I want one.
@RachelRayner Niece's first Christmas! Is she getting lots of gifts? "She really likes empty plastic bottles at the moment, so we got her a 2 litre one."
@Simonpnz Coley just got a package from @roseandthorne. Merry Christmas, me.
Comments, brought you to by stuff.co.nz
@chrisphilpottnz "I think you need to get out more, dude." Awesome! Some of the commenters from Stuff *did* follow me to NZH after all!
@toryhipster Oh my god I've realised something amazing. My Uncle John is actually your average stuff commenter. This all makes so much sense.
Christmas food
@beekaynz Hahahaha. Someone ordered the groceries after a smidgin too much wine. Three salamis, two packs of chorizo, TWELVE packets of crackers.
@Vegrandis I got given like 6 packs of Ferrero Rochers for xmas and I just want to go home and empty them onto my bed and roll around in them.
@DawgBelly Pip has come trotting in carrying the remains of an Ernest Adams Christmas pud in its red plastic bowl. We didn't hv a Christmas pudding…
@j20r Why would you sell fudge in a resealable bag
@HayleyHeartbrk Braving the New World Metro. Pray 4 me.
@sitharus Is there something about christmas that makes people forget how to supermarket?
@plambrechtsen Making jelly at home and getting eldest to read the instructions. Asked her "what does the box say" and you can imagine what happened next?
@hamfritta Go to McDonald's & get asked if I'd like the usual.
You're getting old
@3rd_Gen_ Signs I'm ageing / saw buff young man in hot pants / 1st thought " ooh he must be cold"
Oh dear lord
@katjnz Checkout operator at New World just called me 'sir'. Self esteem ruined forever.
@joshlindsay No nice way to say this. House started shaking then toilet just sucked all my business away while I was going. What the fuck?!?
Technology Tweets
@neilmullanefinn even though I just had a terrific meal I will never tweet about food
@_AnnyMa Hurry up Beyoncé instagram your Christmas
@3rd_Gen_ Asking Siri secret to great sex. So far I've got the secret to great seats, great Sikhs, & great six.
@vaughndavis What I would love for NZ Twitter in 2014: less anti, more Aunties.
@jinnee79 Changed my profile picture, keep seeing my tweets & wondering who I am
@juhasaarinen I am banning subtweets from certain people.
@ehjc My phone just autocorrected vulvas to vulcans. Yes. Ok.
Perspective, just quietly
@AliIkram some NZers spent $238 million on Xmas Eve some queued for 7 hours for food parcels.
This is love
@seemsforever today it's the birthday of my most precious @not_friends and i'm so lucky to get to wake up with her i love her i love her
@NZ_JB Have a baby bottle and a cup of strong coffee next to the bed. It's great having our wee guy home.
@NatashaUtting At age 96 my Nan complimented me on my blouse & asked me to leave it to her in my will. Fav person ever. Would've been her birthday today.
@missannajane The bus driver in Raumati is adorable and greets her regulars by name
Heath…?
@kittengloves When choosing a seat in the doctors' waiting room is like a game of Would You Rather…
@VickyRF Sometimes I read the side effects on medication labels and think they should end by saying "may the odds be ever in your favor."
Stay Classy, New Zealand
@ScrambledBeks I wonder if my neighbour realises I can see him every time he goes & pees outside?
@badtom Just bought myself a present so that I'd have something to unwrap in the morning. Caught myself taking off the price before wrapping it.
@not_friends One week till my birthday! Let's pick up the hype, people.
@birds_knees I think the highlight of today's shopping though, had to be the 2m long smear of (presumably) toddler poo on the floor at The Warehouse :/
@beanbiz The World Darts Championship would be slightly better if the winning player threw their darts straight into the crowd.
@ebryantnz The mullet count is now up to four. Mind you I am at McDonald's.
@philwalter Visualized my 5k excercise. Does that count?
@ellen_pickett Love getting phone calls from friends in NZ who are too drunk to care it's costing them 100 bucks a minute.
@Nicolaaarrr "gonna go out" "gonna be fierce" "woo newly single" "woo putting makeup on" "woo yeah newly singl- oh i just cried all the makeup back off"
@tobiasbrockie wish i had really long hair and my best friend did too, so we could braid it together and idk just throw stones at people out a window
@hollyrwalker Oh my god I went to Queensgate mall with a baby and no clear plan. Why? WHY!? *tears off own face*
@thelittlepakeha I am apparently hilariously passive aggressive on drugs though, I signed the last email "happy holidays if you can afford them"
Stay Classy – the clothing-based bonus round
@Kiwi_Chatter I invented a word "Jundies." When a girl's jean shorts are so small, they're basically undies.
@HatePash1 Keep putting coins in my bra and then forgetting about them. Every time I take it off it's like a Mario bonus level.
@irfrazer There is a guy on the plane wearing orange toe shoes. I don't know what to do about this at all. So many emotions, like rage and disgust.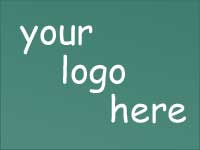 It's at this point I'd normally announce who had won Tweets of the Month and give them a prize. Sadly, our wonderful long-term sponsor is unable to continue due to new alcohol legislation, so I'm on the hunt for a new sponsor. If your business is keen, please send me an expression of interest.
Thank you all so much for your amazing support this year: The nominees, the nominators, the guest editors, and the readers! I couldn't do this without all of you.
Here's to 2014!