Welcome to 2014: A year that has already bought us the joys of #NZFacts, Lorde's global domination, and some random dude getting his willy electrocuted. More on that later.
And so a New Year begins, and like all New Shiny Things, we tweeted about it.
VaughnDavis: "Hey bro how was last night?" "Yep, we revelled." "You what?" "Revelled. You know, me and some of other revellers. Did some revelling."
We also revelled in Lorde's Grammy wins.
Hilary_Barry: I think I just got over the America's Cup. #Lorde
RohanAdarkar: Well getting married at the Grammys is probably better than a drive thru
And in Twitter's superiority:
_surlymermaid: Everyone on Facebook is all commenting about the Grammys HELLO WE COVERED ALL THIS ON TWITTER 7 HOURS AGO AND IN A MUCH WITTIER FASHION
dawgbelly: Sometimes you see things on twitter you never expected to see ever, like a dog mowing the lawns or a man with two dicks for example.
We made observations about the other media
DavidSlack: Worst thing about this restaurant so far: waiter has come over 5 times and said "nzherald wants to use this as your current location ok?"
Lillith_Grace: If I wanted talkback radio, I'd listen to talkback radio
ghettoanger: SPOILER ALERT: Everyone dies and therefore Shortland Street is finished forever. Watch something else instead.
richirvine: Any MasterChef contestants wanting a harsh lesson in the importance of just getting things on the plate can come and cook my kids' tea.
Two hashtags rocked the nation: #BuzzFeedNZ and #NZFacts
peopleofnz: Due to heavy govt. regulation, NZ news media can only report on a global story if it contains some kind of NZ connection. #NZFacts
peopleofnz: In the wild, kiwis hunt larger prey by climbing up onto high rocks, and then leaping off and spearing victims with long beaks. #NZFacts
peopleofnz: The Pavlova is NZ's national dessert, made famous in experiments where the Pavlova Response caused people to reflexively eat cake. #NZFacts
peopleofnz: Giant wetas are also easily trained as guide-bugs for the blind, their large size & friendliness making them excellent companions. #NZFacts
peopleofnz: The All Blacks are NZ's single biggest revenue stream, with Richie McCaw sippy cups contributing 23% of the country's GDP. #NZFacts
vinlew: You'll Never Guess How Long These Guys Spent In A Leaky Boat #BuzzfeedNZ
vinlew: 5 Times You Shouldn't Take Your Scooter To The Dairy #BuzzfeedNZ
TroyRF: 12 possible names for the dog from Footrot Flats known as "Dog" #BuzzfeedNZ
nl2nz: These Driving Dogs Make You Want Own A Driving Dog #BuzzfeedNZ
irfrazer: You'll never believe how many of these single policy parties got into a successful coalition after an election #BuzzfeedNZ
We also observed other things about kiwi life
kittengloves: Went to pull a car's windscreen wipers out to let them know their parking is appalling. But somebody had put a note there already. #Auckland
lmfbs: That one was an #EQNZ not wind. I could tell because the wrong window rattled.
Better living, everyone
syxseed: Always begin a 40min walk with a full bladder. Nothing is smarter than this.
_surlymermaid: i just want to eat all the things. but only very specific things. very specific things that are not in the house.
josiecampbell: Think I've turned into Alf Stewart. Just poked my head out the door at neighbour hammering & said "It's a bit late at night for that, mate."
emjaybeeeeee: Just sat next to a car with topless Warrior's players dancing. FRIDAY ACHIEVEMENT UNLOCKED.
VickyRF: I dropped my phone while Instagram was open and the dog stood on it and somehow liked a photo of someone I don't follow. Now I'm a stalker.
And finally, a special keep it classy, New Zealand
gurrlwithacurl: Guy at work electrocuted self while removing clothes from washing machine. He was naked & first body part to touch machine was penis.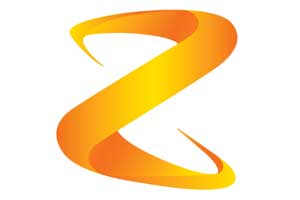 Thanks to our friends at Z Energy, we have $40 worth of vouchers for petrol (and coffee, and pies, and slushies, and everything else they sell!) for the best Kiwi tweeter. This month how could we not award it to Megapope for his service to @PeopleOfNZ and #NZFacts? Mr Pope, email your mailing address to [email protected] and I'll get them out to you ASAP.
@BeeKayNZ there's also $40 of vouchers for you, too! Thank you for curating January for us.