Compiled by Tara Sutherland
We demanded a lot of April and boy, did April deliver!
Some of us would be more than happy for the summer to continue however we needed rain and then it rained. We found out what channel number Parliament TV was and we continued to take the piss out of each other and the cities that we live in.
Just another day in New Zealand … we're staying classy as always
@georgie_pienz – I hear mr whippy. He should really sell "grown up" treats. Like whiskey. Then i'd be tempted to run outside.
@annaliesvk – Just had the Renegade Master song in my head as I walked the wrong way through the express check out to get to the wine.
@littlemisspie – I can hear @AlexMC183 Skype chirping, @5hameless, he's gone to the bathroom.
@meganbedford – Dinner happened after I'd tried on my new black icebreaker thermals top & leggings and pranced around pretending to be a mime
@hungryandfrozen – So glad I remembered I had those candy hearts, got quite close to eating the leftover sugar pills in an empty Pill packet I found in my bag.
@littlemisspie – My idea of being a well balanced person is liking both red and white wine.
@infovorematt – Pxted mum my test + assignment results now she's proudly showing the ladies at work and suddenly I'm 5 w/ gold stars again.
@kirstigrant – My Grandad just asked me to run out to the letterbox to fetch him his paper. Apparently "that's what little kids like to do". And I did it…
Mike Hosking – Perfect Tweets
@cakeburger – saw some suspicious types by SPQR avoided them had caviar and dill on focaccia life is perfect #TweetLikeHosking
@cherylbernstein – Backed over a peasant today Maserati fine Foie gras in glovebox Life is perfect #TweetLikeHosking
@MikePerfectHosk – Really looking forward to putting my feet up later and enjoying a Peroni. Wouldn't it be perfect if Peroni was Italian for perfect?
@mikehoskingzb – So now I am so famous and important Someone has parodied my twitter account Life is perfect #TweetLikeHosking
@eliterate – Sniggering just a little too much over #TweetLikeHosking gems; snorted Pinot out my nose. Life is perfect.
@liamdann – …thinking of starting LiamDann parody account so I can feel more important. Do most people do their own or do you hire Pead PR or someone?
Marriage Equality
@jessetheridge – When you realise how many firsts our Parliament has had, with people from all walks of life, it actually makes you proud to be a Kiwi.
@HORansome – Will "Parliament TV" get a second season? How will they top this episode? Hope tonight isn't a cliffhanger? #marriageequalitynz
@beckeleven – I've never been so rude while out for dinner. Kept checking phone for gay stuff and retro plastic TradeMe bids. Both so important. Won both
@cateowen – "Where were you when gay marriage became legal?" "On my couch, in the dark, in my undies, grooving to elevator music, and tweeting." "Cool!"
@kiwi_chatter – The gay community would never destroy our social fabric, they would take that fabric and make something fabulous.
@cmranapia – Confident prediction: This time tomorrow nobody will have proposed to their pets or random farm animals. NOBODY. #marriageequalitynz
@nightwyrm – Wife's going to make me eat something involving feta. It took less than 24hrs for my traditional marriage to be affected. #slipperyslope
@thecomedywife – TIME TO PLAN MY GAY CRIME WAVE. Mummy needs a new flat screen…
It should be called New Zealand Monopoly!
@bekitty – You narrowly avoid being hit by a bus because you looked the wrong way when crossing Molesworth St. Miss a turn. #WellingtonMonopolyCards
@realericyoung – Bank error in your favour. Westpac pays you $10 million #AucklandMonopolyCards
@kiwimrsmac – Your central Auckland villa is cold, uninsulated, with polished Kauri floors. Sell it for $1.5million and roll again #AucklandMonopolyCards
@greerberry – You buy a property in Pinehaven and claim it's 'Middle Hutt'. Gain $200 #WellingtonMonopolyCards
@kerry_mcbride – You order an RTD while in a craft beer bar. Get kicked out of Wellington forever. #WellingtonMonopolyCards
@theegonomist – Take a helicopter ride to Coatsville! The owner must pay you $20000. Roll again because this 'never happened' #AucklandMonopolyCards
And in other news ….
@h_yd_n – I've found my lactose intolerance extends to news about milk.
@matt_gibb – Drove by the Victoria St @TelecomNZ store and saw a guy inside so assumed it was open. It wasn't. It was a cardboard cutout of me. Sassed.
@beekayNZ – My Anzac biscuits are way better than my Hot Cross Buns #observancebaking
@dancapper – In leiu of dawn service this year, I just made my own "morning reveille". The cat left the room.
@irihapeta – 14yo always happy to see me home from work. Only cos I take the xBox cord with me each day. #schoolholidays #getoutsideforachange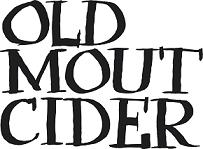 And the winner this week … D4 Damager, power to the people is … AnnaliesVK … get your strut on girl!
This was so much fun to compile! Thank you Cate for giving me the TOTM reins, to those that favourite good tweets and to Old Mout for the prize.
Xxx @tarasutherland